6 Ways to Drastically Lower the Cost of Your Medications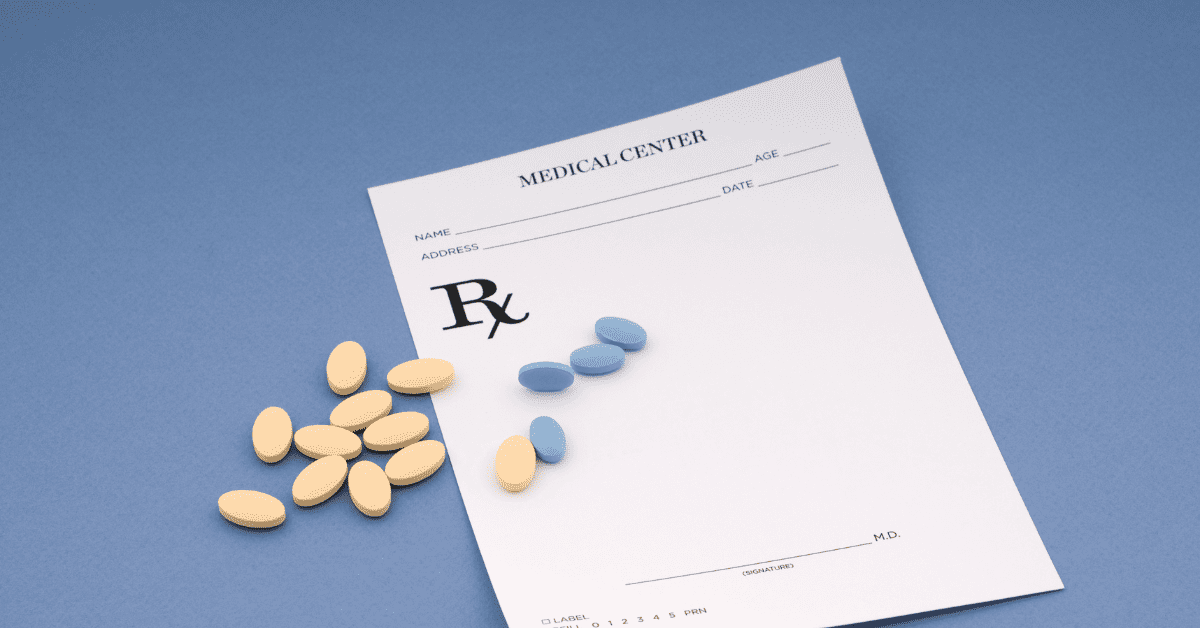 This site is supported by advertisements and income earning affiliate links. Disclosure.
There are many circumstances in which a person needs help covering the cost of their prescriptions and depending on your situation, you may have multiple options for getting help.
Types of Situations Where People Need Help Paying For Their Medications
You may fall into one of these categories or have some other situation that requires you to need help paying for your prescriptions.
Some people do not have any health insurance whatsoever. Often, it is students who are in this position.
Some people have health insurance but they have high deductibles, are prescribed medications that are not covered by their insurance, or there are high co-payments for their medications. Sometimes there are caps on the benefits their insurance will pay.
Seniors on Medicare might be in the "donut hole" of their Part D.
People who just started a new job and are waiting for their new coverage to kick in.
Workers who lose their jobs and cannot afford the high cost of COBRA.
Uncovered dependents.
So let's talk about some good options for getting the cost of your medications down so you can put that money back in your pocket for your other important essentials like food, rent, and utilities.
There are some good options out there for getting help and hopefully one of these will help you out.
1. Prescription Advocacy Programs
Prescription Advocacy Programs (PAPs), sometimes called Prescription Assistance Programs or Patient Assistance Programs are run by pharmaceutical companies that offer their drugs for free or at a discount to patients who cannot afford them.
There are also organizations that assist patients in the process and usually are paid a low monthly fee for helping patients navigate the process.
Unfortunately, the process of getting the pharmaceutical company to cover the cost of your medicine isn't always straightforward and easy. Patients complain about the paperwork and hard-to-navigate requirements and guidelines.
But with the cost of some of these medications being astronomical, and the fact that some of the medications are absolutely needed, it's a journey that many patients are willing to go through in order to afford the drug.
In order to find out if the medication you need has a prescription assistance program, you can go to the manufacturer's website and/or search for the medication plus "prescription assistance program".
You can also call the manufacturer and ask them for the guidelines and application. If you are having trouble finding the program, I recommend using a third-party prescription advocacy service like PrescriptionHope.com which is well-known and well-established.
You can also visit this aafa.org page for a list of non-profit premium and copay assistance programs and state-run drug assistance programs. These programs can be very helpful and offer another avenue for help getting the cost of your medications partially subsidized or even paid for entirely in many cases.
2. Prescription Discount Cards
Prescription discount cards are widely available for free and in many cases, you don't even need to have a physical card. In many cases the prescription discount card is available as a picture you can just keep on your phone. Sometimes the company will even mail you out a hard copy of the card to keep in your wallet for easy reference.
Many of these RX discount cards offer discounts up to 90%, most up to 80%, and they seem to average around 60% in overall savings. I've done some digging around for various programs and each of them has its own pros and cons depending on the medication you are looking to save money on and the pharmacy you use.
I recommend bookmarking this page or keeping a list handy somewhere for yourself so that you can go to the card, look up the medication in their drug-saving search tool, and use the best card for the medication and the pharmacy you need at the time. A few extra minutes searching before you fill a script can save you big bucks on the final cost of the medication.
Here's a nice list of the top Rx discount companies that have the easiest drug searches and the largest network of pharmacies you can go to. Please remember, this is not insurance. It's a prescription discount card. But the savings can be absolutely wallet-saving in a pinch.
You don't have to stick with just one. You can get several cards and keep them in your wallet or on your phone for handy access later.
That being said, I wouldn't recommend signing up for too many that ask you for registration details, however, because of course they will use that information to market to you and you might not like that. Luckily, most of the cards let you print or take a screen grab of the cards without having to register. (You can also just write down the card number with a pencil on paper if you'd prefer.)
I did some cost comparisons with the various top drug discount cards and found that there wasn't one particular card that always had the lowest price. So depending on the medication and depending on the pharmacy, you should definitely shop around a little bit.
Best Prescription Discount Cards of 2023
3. Emergency Prescription Assistance Program
The Emergency Prescription Assistance Program (EPAP) helps people who reside in a federally-identified disaster area when they don't have health insurance so that they can have access to their medications, vaccinations, medical equipment, and supplies. If you are in a federally identified disaster zone and eligible for EPAP, you can file a claim at more than 72,000 pharmacies nationwide.
See EPAP in action in the video below.
4. Free Prescription Samples
Obviously, this solution isn't the best one, but in some cases, doctors do have sample stocks of meds that they prescribe and can offer their patients a short supply to get them going for free. It isn't a great long-term solution at all, but it might be a small offering that helps a bit so it doesn't hurt to ask your doctor.
5. Medicare Extra Help
This program is only available to seniors on Medicare but it's designed to help low-income seniors cover the cost of their prescription medications. You can call your local Medicare agent to help you find out if you qualify or you can call Medicare directly at 1-800–MEDICARE (1-800-633-4227) and apply by phone.
6. Consider Switching Medications
Some specialty medications just don't have an alternative and for some people, certain medications are the only ones that work for them so this may not be an option for everyone, understandably. But in some cases, you may want to consider asking your doctor if there is a generic equivalent to the medication he or she prescribed or if there is an alternate, cheaper medication that could work as well.
In many cases, doctors don't even consider the cost of the medication and simply prescribe their individual preferences when there may be several other options that could be cheaper and work as well.
So if you find that a particular medication is very expensive and hard to find cheaper via the methods listed above, consider talking with your doctor to find out if there could be an alternate medication that would still help with the problem.